William J. Wenner Jr., M.D.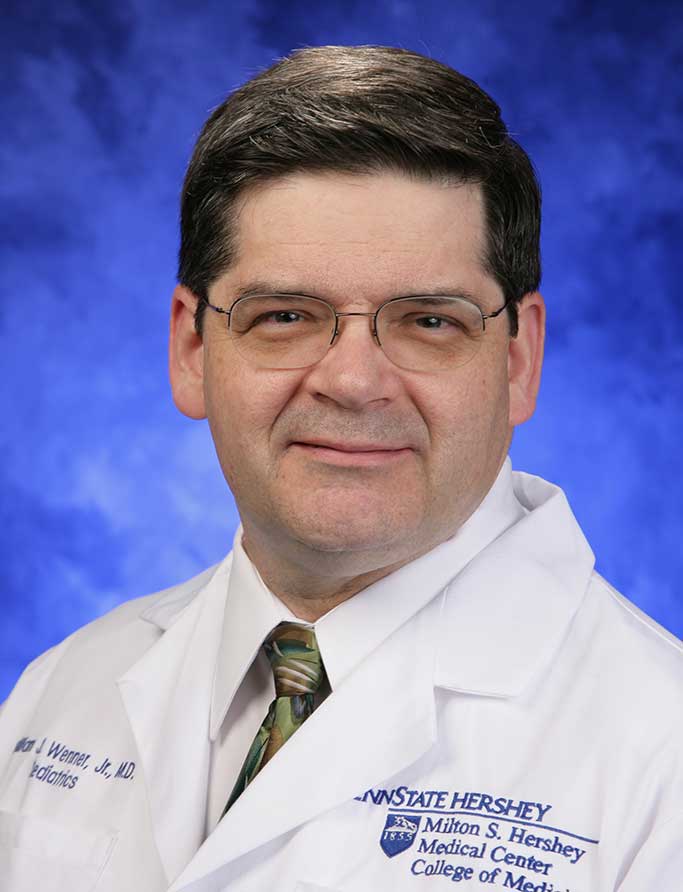 Penn State Hershey Pediatric Gastroenterology
500 University Drive
Hershey, PA 17033
Pediatric Gastroenterology
Dr. Wenner received his medical degree from Penn State College of Medicine and was trained in pediatrics at Stanford University Hospital in California. He completed his Pediatric Gastroenterology and Nutrition training at The Children's Hospital of Philadelphia. Publishing over 40 articles and books, he has practiced at the University of California Davis and The Children's Hospital of Philadelphia for almost 20 years. He has a special interest in Inflammatory Bowel Disease. Dr. Wenner joined our faculty in 2008 and currently is the Director of Pediatric Gastroenterology and Nutrition Clinical service.
Fellowship, Gastroenterology
Children's Hospital of Philadelphia - 1988
Residency, Pediatrics
Stanford University, School of Medicine - 1986
Internship, Pediatrics
Stanford University, School of Medicine - 1984
M.D.,
Penn State Hershey College of Medicine - 1983